NOTE -
Over time, we have not given much credence to the Obama birthplace stories. Now, that seems to have changed.
Earlier this week, after reading several successive headlines about the Obama Birth Certificate fraud, the captivating stories have begun to peak our interest.
Now,
the story
has our total attention BIG TIME!.
Let us remind everyone about who this man Barack Hussein Obama really is and how he seems to have nearly brought our government to its knees, with countless and behind-the-scenes Radical Socialist types of regulations and big-government, job-killing legislation, as well as horrifying national debt that will take decades to pay off.....if we are able to accompliosh it at all.
Obama's scores of Radical Leftists, such as his two dozen hand-picked Czars, who are answerable to no one but him. His cabinet members are all Radical Progressives that have pushed their evil-conceived legislation down our throats.
We know about who he associates with and that TRUTH is horrific enough to contemplate. Now we are on board with the 'Birthers', at least we are open to the idea that Obama may NOT an an American citizen.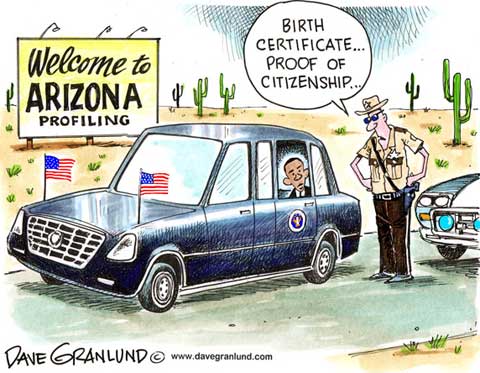 As always, we suggest that you all do your own homework and for heaven's sake, STAY ALERT!
BELOW - We have included some videos for your viewing. We will add more as they are become available. For those who have already seen the evidence that we are presenting here, we ask for your patience. THANKS!
BELOW - Official States that Obama Not Born Here
BELOW - Obama Banned This Video many, many times over and it continues to survive on the internet to this day.....
BELOW - Michelle Obama Admits the Presidents Home Country is Kenya
BELOW -
Obama campaigns in Kenya for his Radical Socialist Relative
BELOW - Baracl Obama Born in Kenya? - Part One
BELOW - Barack Obama born in Kenya - Part Two
BELOW - Kenyan Ambassador Tells Truth About Birth
For more recent headline information on this subject, please click on the link from our website shown below. Also, go to our website search engine and type in your keywords to find even more on related subject matter.