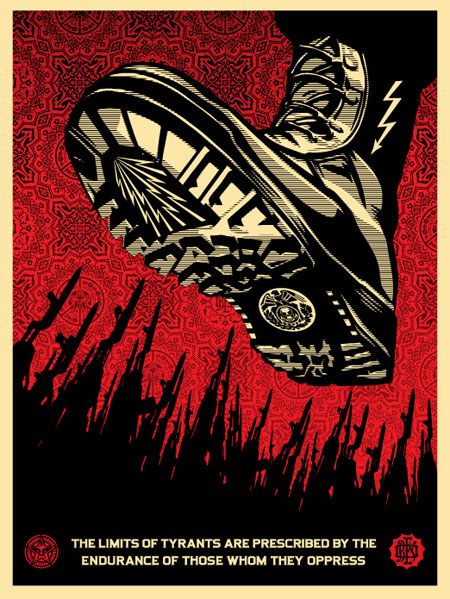 Folks.....
This is where they asked their radical liberal cronies to snitch on anyone who did not agree or approve of their so-called health care legislation.
COWARDS!!!!!

Within the last couple of hours, they removed that plea for telling on your friends and neighbors. Maybe it is because Glenn Beck, Laura

Ingraham

, Mark Levin and many other talk show hosts, along with radio and television news covered the subject in mass and the White House called-off the entire idea. The media has not stopped their campaign and are covering the unconstitutional request by the White House again today.
Did anyone notice how these White House lackeys put

their

feet in their mouths when called on their first amendment debacle, now say that they are removing the snitch website?
The corrupt Obama administration and our federal representatives are worse than jackals. They LIE to the hilt when they suggest that we ordinary concerned citizens were paid and brought to town hall meetings by insurance companies! Do they understand that this will only bring more of we citizens into the fold of dissenters?
They are so desperate that they are showing more of what they really are, corrupt Progressives, radical Socialists, S

tatists

, M

arxists

, liberal F

ascists

.....take your pick as there all are represented among Obama's administration, including his so-called czars. as well as many of our federal representatives as well. It is so blatantly obvious to all who are awake to reality.
We know who they are and they cannot pull the wool over anyone, with the exception of the totally ignorant. Take a look at the biographies and resumes of all of the so-called czars. Information on all Obama czars will be posted later.
Glenn Beck will include a special segment on his

television

show tomorrow, about how the so-called

ObamaCare

will do the all SENIORS. Remember, everyone gets old, this awful legislation would affect everyone eventually. It is called Soylent Green, or in other words, C R E E P I N G E U T H A N A S I A ! Also, tune in today for Glenn's special segment on the AARP connection. You will not want to miss that either.
The Obama administration are tyrants, dictators,, with no regard for life other than their own.

They

prove it by NOT wanting to have the SAME health care plan as that they are attempting to force down the throats of the general public.
ARTICLES AND VIDEOS RELATIVE TO THE NATIONALIZED "HEALTH CARE" TOWN HALL MEETINGS:

The idiot liberals and their Marxist leader Oama, are now amazed to see TRUE GRASSROOTS citizens giving them a rousing taste of their own medicine. It is good to see the radical liberals squirm and run for cover.OBAMA COMPLAINS AND WANTS THE GRASSROOT CITIZEN PROTESTERS TO STOP TALKING. WE ARE LAUGHING OUT LOUD AT THAT ONE. VIDEO - OBAMA HAS THE NERVE TO TELL AMERICAN CITIZENS -"Don't want the folks who created the mess to do a lot of talking". Is he kidding? He has created the biggest mess in the history of the country. Tea Party protesters, Town Hall participants and the like have a constitutional first amendment right to speak up with passion!http://www.breitbart.tv/obama-dont-want-the-folks-who-created-the-mess-to-do-a-lot-of-talking/MORE ARTICLES AND VIDEOS
http://sweetness-light.com/archive/was-pelosi-so-wrong-about-swastikas
http://www.rushlimbaugh.com/home/daily/site_080509/content/01125110.guest.html
http://www.foxnews.com/politics/2009/08/07/health-care-town-hall-turns-violent-tampa/
http://www.politico.com/news/stories/0809/25891.html
http://www2.tbo.com/content/2009/aug/06/protests-passions-roiling-town-hall-meeting-health/news-metro/
http://www.chron.com/disp/story.mpl/metropolitan/6563705.html
http://www.foxnews.com/politics/2009/08/07/white-house-collect-fishy-info-health-reform-illegal-critics-say/
http://www.freep.com/article/20090807/NEWS06/908070387/Tempers-flare-over-health-care
http://www.breitbart.com/article.php?id=D99TKCRG0&show_article=1
AUDIO TAPE AND ARTICLE - ABOUT THE S.E.I.U. UNION MEMBERS THAT BEAT UP A TOWN HALL PARTICIPANT -
http://www.huffingtonpost.com/2009/08/07/obama-allied-unions-threa_n_254204.html
THIS IS IMPORTANT - IF YOU MISSED IT, HERE IS AN OLDER POST THAT CAN BE FOUND ON THIS SITE. IT CONTAINS THE LINKS TO THE COMPLETE SO-CALLED HEALTH CARE BILL AND A LONG LIST OF SPECIFIC DETAILS TAKEN FROM THE BODY OF THE LEGISLATION:

HEALTH CARE ISSUES / 2009 / NATIONAL / TAKE A LOOK AT THIS TRAIN WRECK OF THE SO-CALLED OBAMACARE PILE OF GARBAGE LEGISLATION / IT WILL BE THE RUINATION OF U.S CLASS A MEDICAL CARE VIDEO -
http://www.breitbart.tv/aarp-reps-cancel-listening-session-after-participants-refuse-to-keep-their-comments-quiet/

VIDEO -
http://www.stltoday.com/stltoday/news/stories.nsf/laworder/story/0470FEB3219207458625760B001142AC?OpenDocument

VIDEO - http://www.youtube.com/watch?v=_kxaGfClPws

KEEP FIGHTING BACK!