CALIFORNIA STATE ELECTION NEWS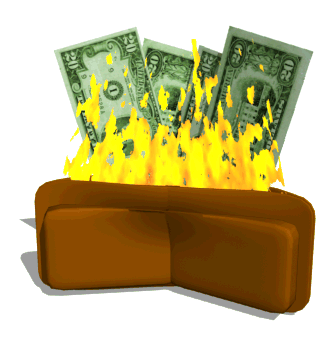 VOTE NO ON PROPOSITION 1-A IN MAY
SAY 'NO' TO HIGHER TAXES

March 22, 2009, 03:21 PM
From the article:
"Start with their blatantly dishonest packaging. Proposition 1A, the cornerstone measure of the package, asks voters to rubber-stamp one of the largest tax increases in state history. You would never know it by reading the official title of the measure "Spending Cap Amendment."
"Even worse, the official ballot statement opposing 1A makes no mention of any tax increases."
"The initiatives also enable the governor and lawmakers to plunder billions of dollars that voters rightfully decided to keep out of their hands. When voters authorized a
state lottery
, they committed all profits to fund education. Prop. 1C allows the state to take away and divert school funding to the general fund, where lottery dollars can be doled out to special interests."
Sacramento
spendthrifts are using the ballot to OK huge tax increases, which if approved, allowed for more on May 20th to cover the, so far, NEW $8 billion deficit--total deficit is now $50 billion. We. need to cut back our spending, government only has to go into debt and raise taxes--which puts us further in debt.
Only one way to stop this, defeat all the May 19th measures by a big margin--that they will stop their corruption and deafness.
What are you going to do? Vote for higher taxes or vote for your family and job. Government or you?
www.capoliticalnews.com
*** Califstarheart ***
---